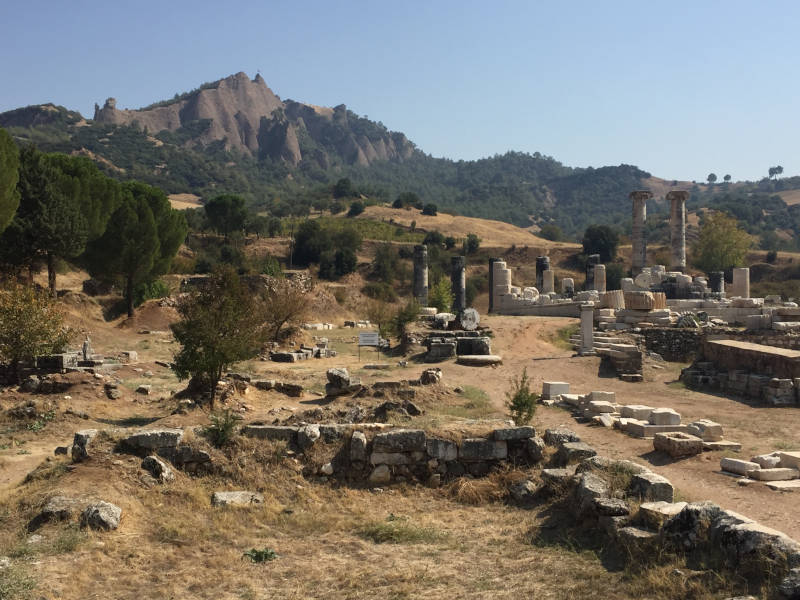 I deeply appreciated our tour guide who quickly becomes a friend that values your questions and does his best to provide meaningful answers. There is personal attention given that might not be possible in larger group tours.
His devotionals are exemplary — they truly marked my life and made my time in Israel a pilgrimage more than a "trip" or a "tour." Dan took us many places that shorter trips don't have time for, providing us with unique cultural experiences and historical perspectives often unseen.
If you have considered going to Israel, look no further. You will not find this kind of tour anywhere else, especially for the price and scope that it offers.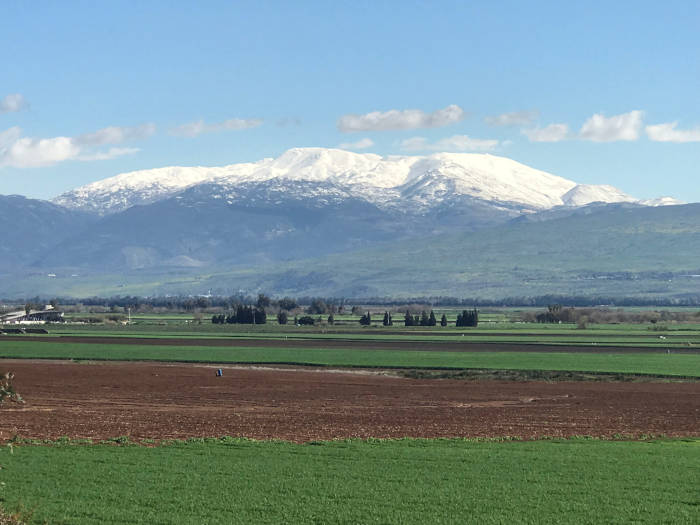 For those who desire to move beyond the "beaten path," Tribe of Dan Tours is ideal. By offering smaller groups and longer tours, Tribe of Dan allows you to places that are not often included on a Holy Land Tour.  Seeing the high places of Dan in the north and the Red Sea in the South gives you a chance to visit both ends of Israel. A visit to Sepphoris shows the Roman influences on the world in which Jesus grew up. A day traveling through the Negev Desert enriches your understanding of the difficulties of Israel's forty years in the wilderness.
In addition to the educational aspects of the tour, Dr. Glick does a great job of drawing spiritual lessons from the places visited on the tour. Any Christian should grow spiritually as a result of this trip.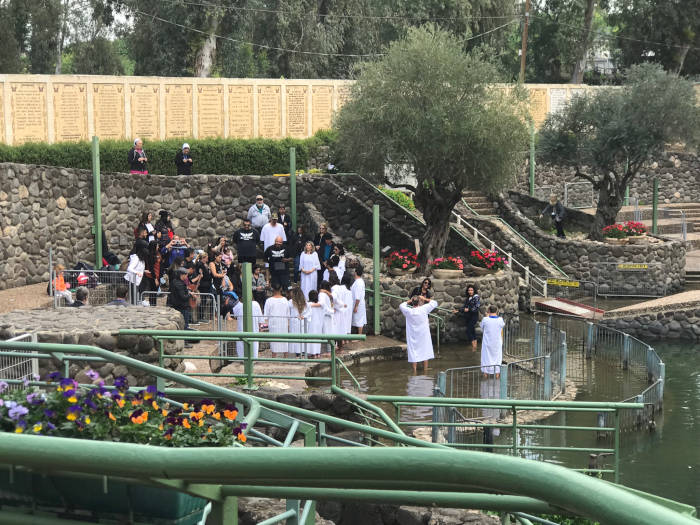 Thanks again, a hundred million!  The trip was exactly what I'd hoped for, and if the Lord allows, I would love to return for an Israel 2.0, or that trip that follows the journeys of Paul and/or the churches of Asia.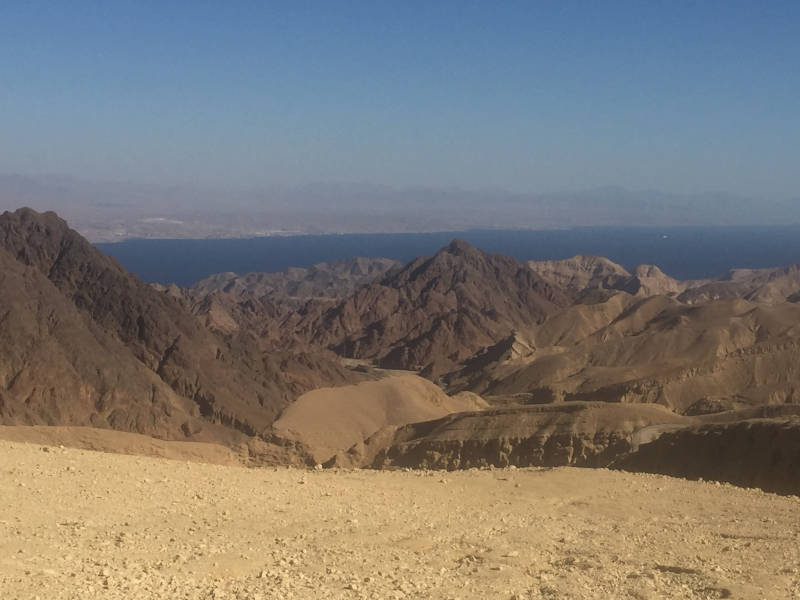 The awe of standing in places which were well known to Abraham, Jacob, Joshua, David, Hezekiah, as well as so many others from Old Testament times was amazing!! And then, the precious privilege of walking where Jesus walked…. Those are moments and scenes in my mind that I cherish and hold close to my heart…. The devotionals were awesome, and Dan's knowledge of the background of these places just rolls out of him! We couldn't have had a better, more knowledgeable guide to lead us on this incredible experience.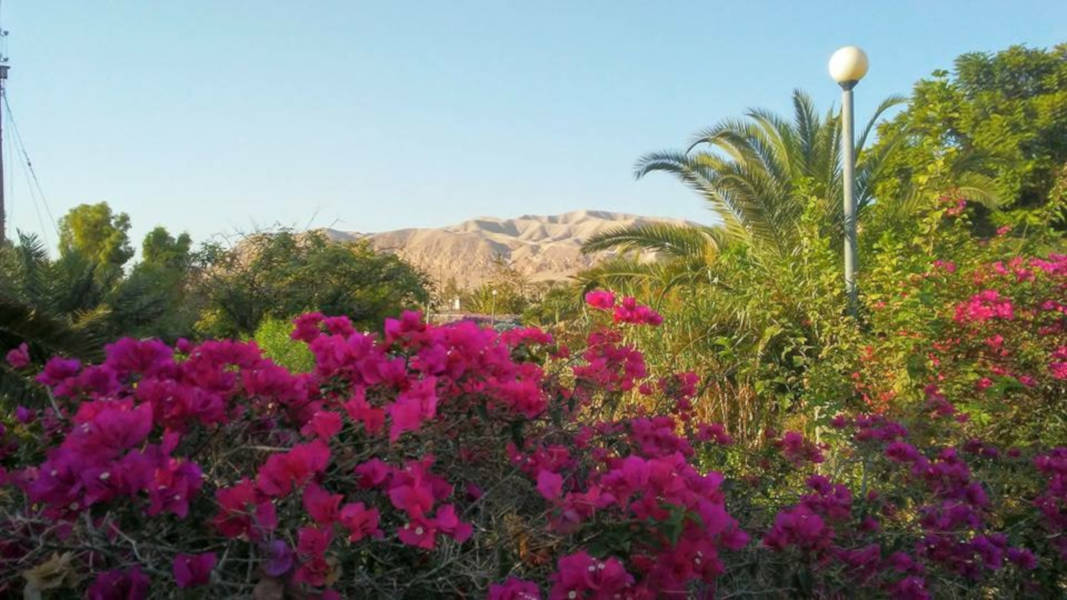 Dr. Dan Glick led us on an amazing exploration of the Holy Land. The tour has given me a deeper, more meaningful walk with God.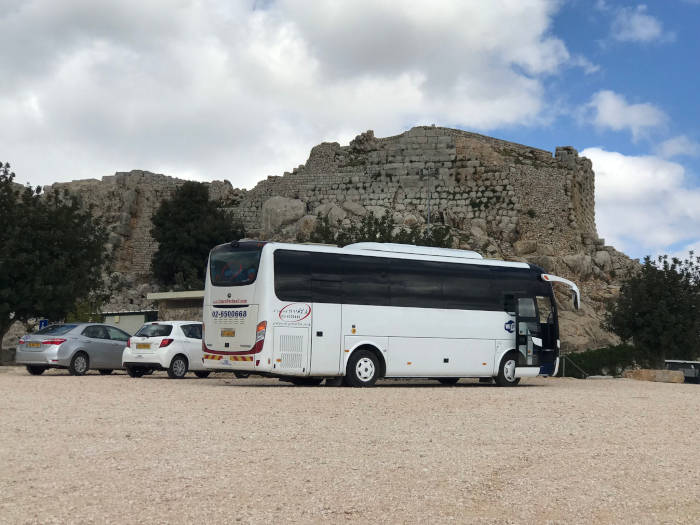 Traveling to Israel in September of 2018 with my wife and the Tribe of Dan Tours was an immeasurable blessing and benefit to me both as a follower of Christ and as a pastor.  Dan's tour arrangements allowed us to visit many places and yet enjoy some meaningful free time as well.  The study material provided for the trip greatly enriched the experience.  Dan's personal knowledge of the land of the Bible is extensive.  I cannot read the Bible the same since I've been to Israel.  My heart has been enlarged and my devotion deepened.  I'm told the trip has changed my preaching.  One of my congregants said, "I feel like I got a new pastor!"  I certainly recommend Dan Glick and the Tribe of Dan Tours if you are considering a trip to Israel!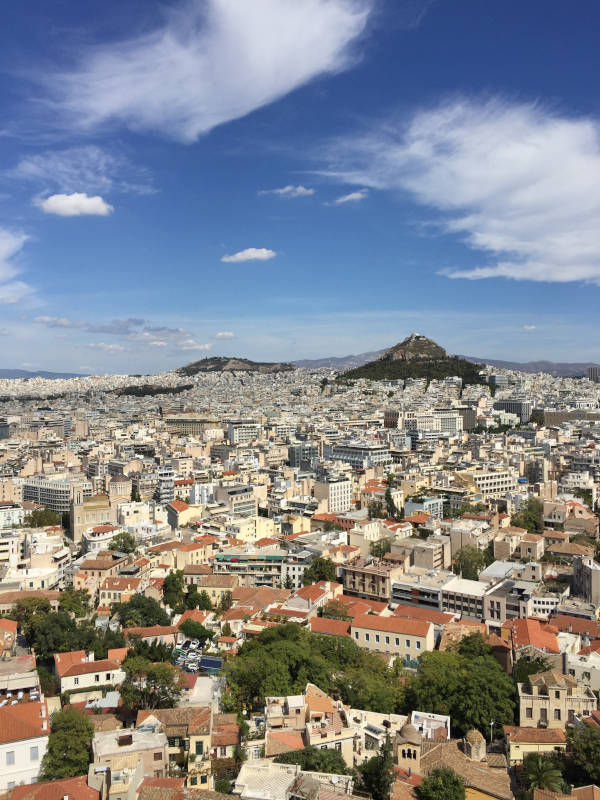 S.S. – missionary to Ukraine
My experience of traveling both to Israel and to the sites of the seven churches of Revelation with Dan Glick has transformed the way I read my Bible and profoundly deepened my understanding of so many stories, places, and people from Scripture.
As a pastor, I have had the added benefit of taking those insights, my pictures and videos, and the whole wealth of new information that I've gained and share them with my church members, who have been delighted to share in the adventure.
Even now, I find myself continually reliving the sites, sounds, impressions and joyful fellowship of places like the olive tree grove on the Mount of Olives, the beautiful shores of Galilee at Capernaum, the rocky brow of Nazareth overlooking the breathtaking Valley of Armageddon, the haunting shrine of Jeroboam's golden calf, the serene joy of the Garden Tomb in Jerusalem and much more.
And with Tribe of Dan Tours, we were able to go to sites like Samaria, Jacob's Well, Mt. Gerizim, Jericho and many others where I since have learned that other tour groups often do not go. How quickly these places and experiences became a part of me.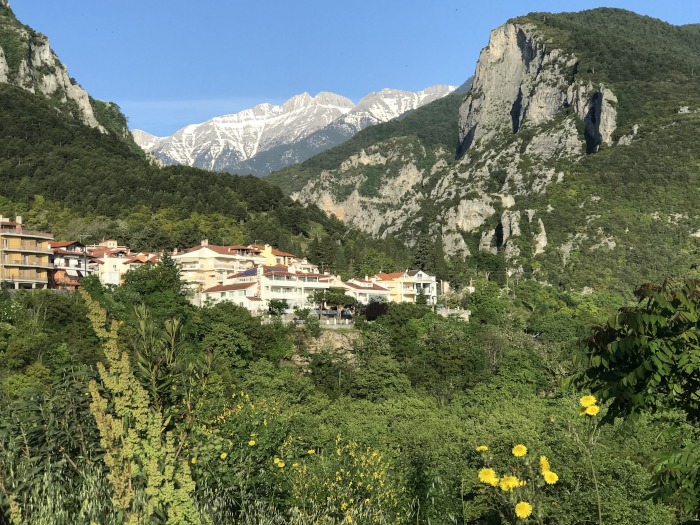 We didn't just tour sites but, very often, we took time at a site for Dan to present an insightful devotion.  This was usually followed by a general discussion including questions and answers.  These times were very memorable!
This was an experience that has impacted my life and ministry on several levels, and I would unequivocally recommend Tribe of Dan Tours to anyone who is interested in visiting the Holy Land. It was a great experience educationally, culturally and most of all spiritually.
I knew we had picked the right trip before we even left when Dan supplied us with the applicable scripture passages for each place along with a prayer guide for trip. So, for a history geek, this answered "why did this place matter in the Bible", "why does it matter now", and "what is God teaching me from this place". 
 Dr. Glick is trying to fit as much into your short stay as possible. On multiple occasions he added in another stop between scheduled sites just because we had the time.
 The food was wonderful and here's a special shout out to the Hotel Aviv in Tiberias and the Three Arches YMCA in Jerusalem. Each were convenient to the sites of the tour, good accommodations, but most importantly of all gracious host to our group.
 I highly recommend Dr. Glick and his tour!!!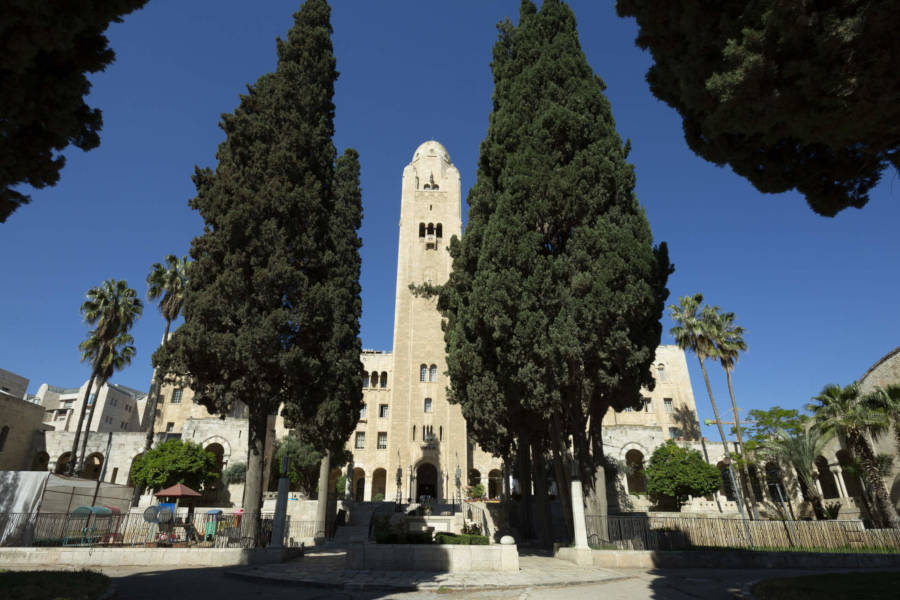 Pastor J. E. from Indiana
Tribe of Dan Tours had a trip prepared that gave me the opportunity to experience what it was like to be on the paths that Jesus trod.  In the 14 days that we were there we literally traveled from "Dan to Beersheba" and beyond. In the midst of our travels, we daily experienced special times of prayer, Bible study and devotional discussion that were inspirational, meaningful and yet relaxing as we met in the various locations that we were visiting. 
If you're looking for that kind of an experience that is financially feasible, I can highly recommend Tribe of Dan Tours.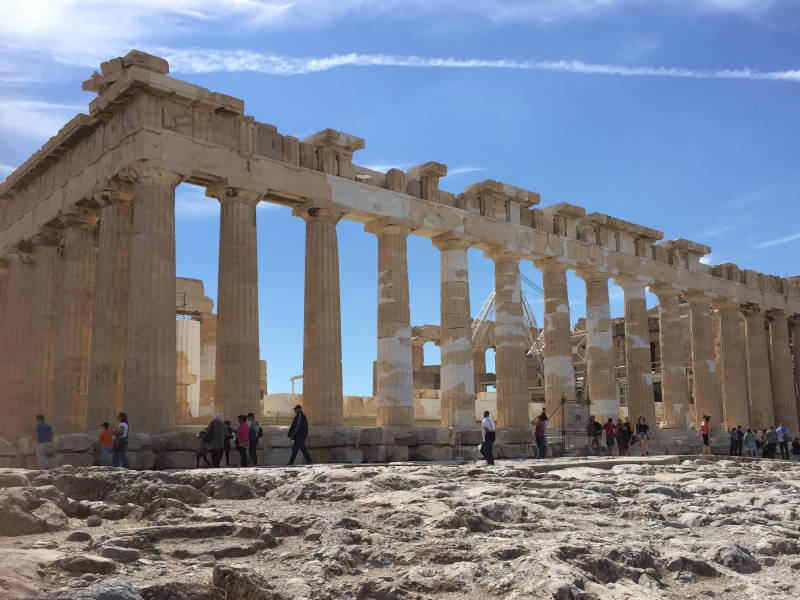 What I appreciated was our tour guide giving devotionals almost every day, and in some places he had us scatter a bit for our own private prayer time.
To now have my own memories of those times linked to particular places/passages in Scripture is a unique, special thing.
To have brought my own prayers in the place where Hannah poured out her heart, to have met my own giants in the place where David fought Goliath, to have rested in the place where Jesus often came, these are treasures.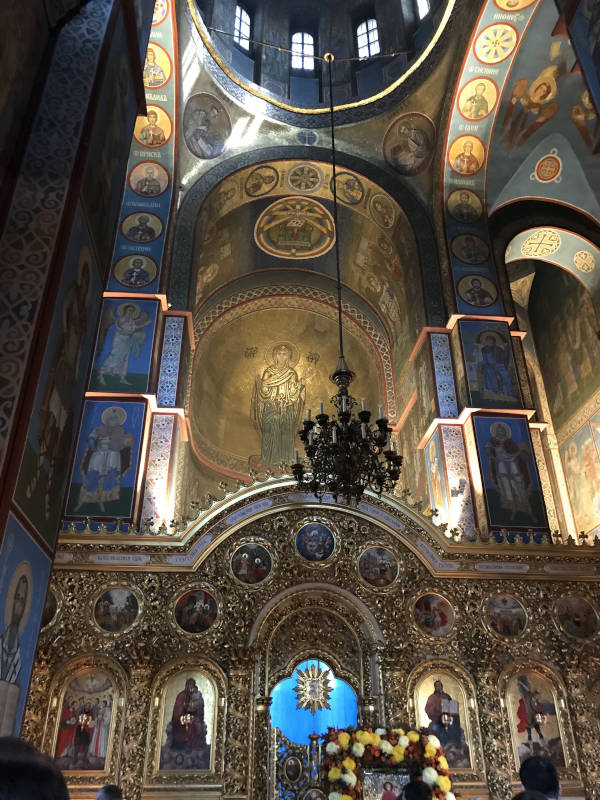 I had the privilege of going to Israel with Dr. Glick in October, 2016. This was my first trip to Israel and will likely not be my last. It was transformational.
The spiritual focus that was fostered by the unrushed schedule each day, as well as the devotionals and times of prayer led to this change. The teaching is as thorough as a textbook and the spiritual depth completely changed the way I now read the Bible.
Every trip you ever take always has certain expectations and this trip exceeded every one of my expectations. I remember thinking by day 3 that I had already received my money's worth.
Dr. Glick's prayer for each person on his trips is that they will connect with the Spirit of God in a new and fresh way that will change their lives.
I was so touched by this trip that I am joining the trip to Greece and Turkey trip in '17!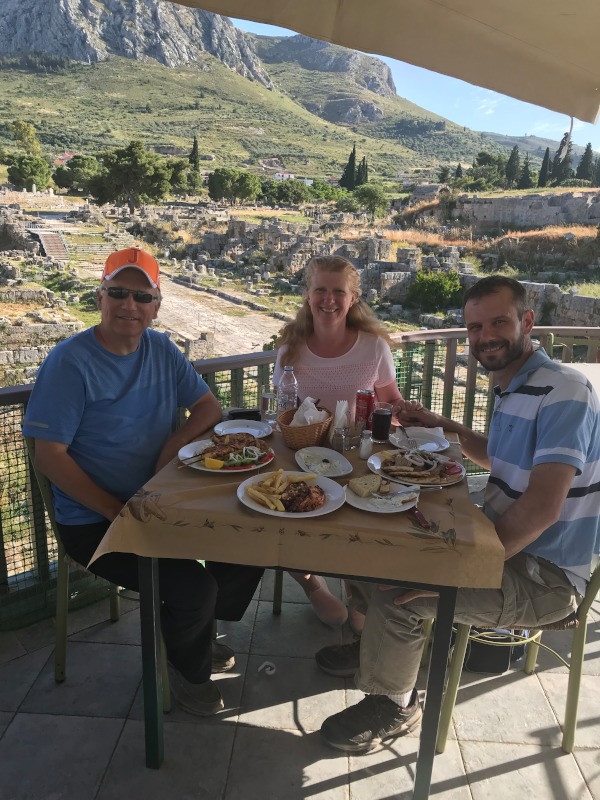 My trip with Dan was my third opportunity to tour the holy land, and it was exceptional. The extra days in Israel, the versatility of traveling by car, and the numerous additional sites (25+) visited made for an incredible journey.
From Mount Arbel, we looked out over the region in which that Light was lit up in Galilee and worshipped Him in our hearts. In the Valley of Elah, we chose our own stones with thoughts of conquering the spiritual giants coming against us and our families.
The ruins of Chorazin became our classroom as we considered the woes that Jesus pronounced on the cities in which He did most of His miracles, and we thought seriously about what we are doing with our own revelations of Jesus.
At Hippos we reflected on the man delivered from the legion of demons and considered his testimony and how effectively we are witnessing. And that's just a sampling of our experience. 
My tours of the holy land have been times of reprieve from ministerial duties and occasions to reflect upon spiritual truths, and the trip that Dan put together facilitated those benefits well.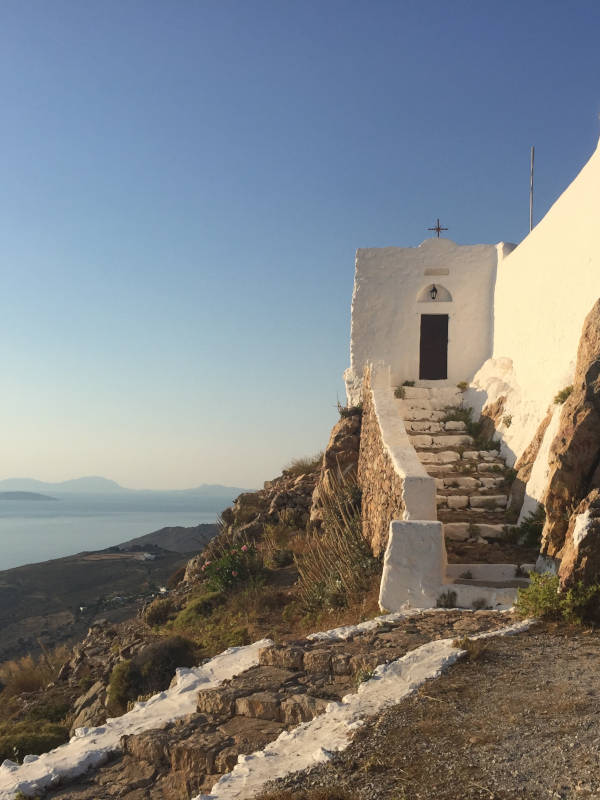 Thank you, Thank you, Thank you, so very much for making my Israel Tour a very memorable experience.
My family, my Pastor, my relatives, and my friends that went with you, two years ago, still love talking about this "experience". Why?
The many places you took us to see were Jesus walked, and the time you spent at each place sharing precise details of Bible events, history, and stories, made God's Word come more alive in my heart. Thank you Jesus!
The wealth of information you provided Dr. Dan, sharing Bible history on this tour – made it so much more than just a tour, it was a once in a " lifetime experience " I can never forget!
As I read my Bible now, so many places and events just pop out like never before, and I am privileged to relive this "experience" and gratefully smile thanking Jesus again and again for coming to this earth – and saving my soul.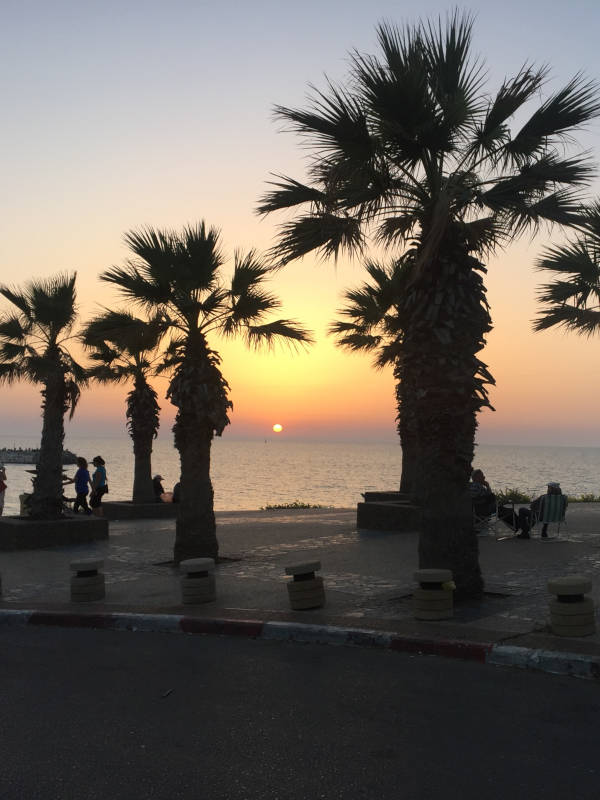 Our sixteen day tour to Israel was truly a blessing and an enriching experience.
To be in the places where the Old Testament judges, prophets and kings lived and interacted; where the New Testament apostles and Jesus ministered and walked; and where archaeologist are digging now, finding even more evidence that continues to confirm the truth of Bible people, places and times- what a thrilling adventure!
The devotionals given by Dan were encouraging, soul searching and pertinent to the place where we were visiting at the time.With Tribe of Dan Tours, the accommodations were comfortable and varied from hotels to lovely guest rooms in oasis Kibbutz communities out in the middle of the desert.
Our tour group had a total of thirteen people that we got to know quite well.  We enjoyed several days in Jerusalem site seeing during the day and exploring or shopping in the evenings.
Traveling out in the country side away from the tourist traps, seeing wild life, amazing agriculture in seemingly barren wasteland, and rugged rocky mountains where David hid from King Saul was a treat for me.
If you are interested in minimal shopping and maximum site-seeing, Tribe of Dan Tours is a match for you.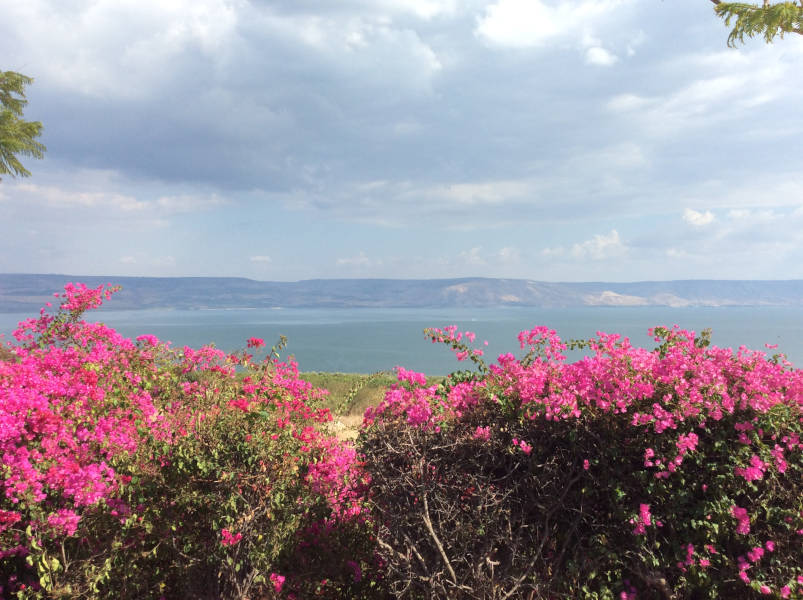 Pastor J.D. from New York
The trip with Tribe of Dan Tours has meant so much to my wife and I, words can not describe. The places we went, the history, the knowledge you shared, the fellowship was priceless.
When we see pictures now that others share, we say to ourselves we've been there, we've seen that. A part of us is still there, the Bible became more alive and real.
Thank you for all that energy, effort and time you put into it to make it a memorable and "Precious Memory ", experience. God Bless.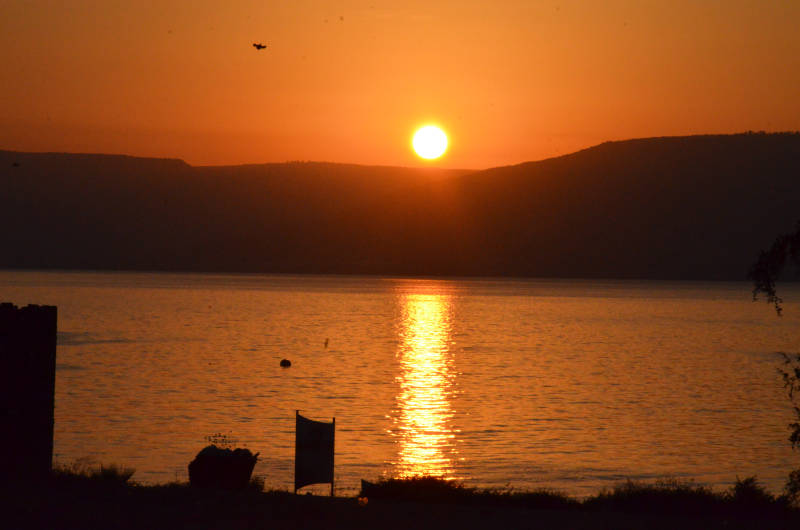 I went to Israel when I was 10, and the most amazing experience was just being there…Standing on the streets where Jesus walked and being at the places where he worked miracles.
It's just so amazing to picture what it was really like when he was on earth, and to understand his viewpoint. I know Jesus is with us every single moment of our lives, but to just be where he was in human form, made me feel so much closer to him.
It's an experience that is for me, and will be for you, unforgettable!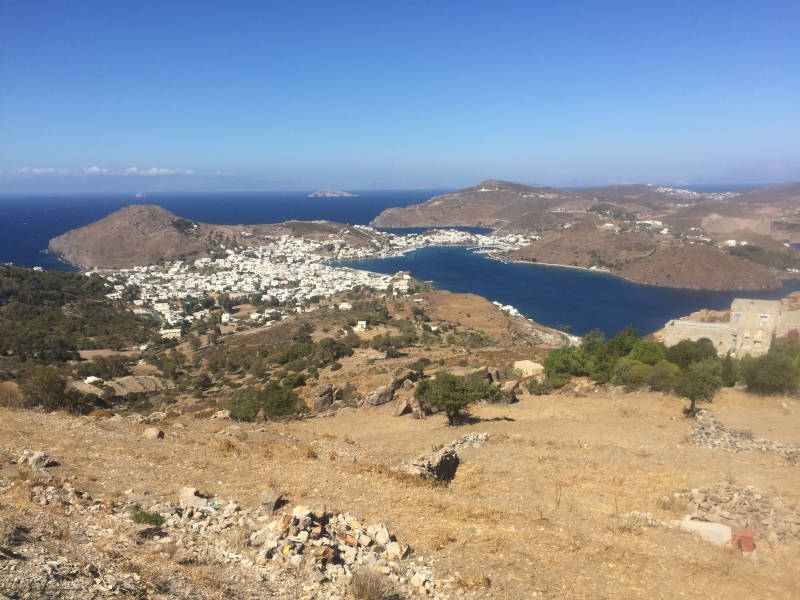 I went on a Tribe of Dan Tour when I was fifteen and it was fantastic. Israel is so beautiful and full of history.
One thing I loved was how Dan took time at some of the places we went, and talked about issues people were facing at that place hundreds of years ago and showing that we're still facing those issues and we need to stand up and respond with discernment and wisdom.
The trip was awesome and I would do it again!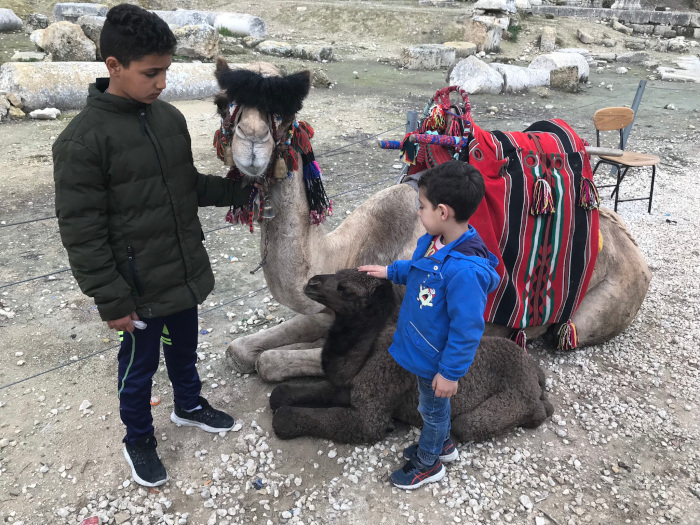 Our family went to Israel with Dan, and it was a great experience! I loved how flexible Dan was with us as a group, and the freedom he gave to do whatever interested us in the evenings.
Another thing that I appreciated was the way he made each site into a lesson, applicable today.
My favorite stories have become even more alive to me, because I know what the setting actually looks like. The whole trip was amazing, and I would definitely recommend it!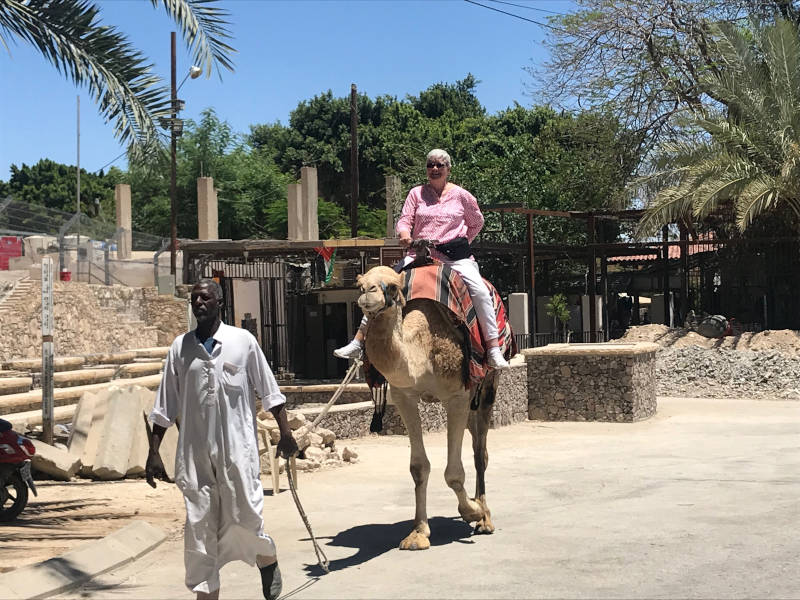 Israel is not really a place I ever thought of or dreamed of visiting, but then our family decided to go with Tribe of Dan Tours.
I enjoyed seeing the places mentioned in the Bible. It gave me perspective on distances between different areas and how far Jesus walked during His ministry. 
Now when I read the Bible, I can picture the places and their relation to each other. I also appreciated the talks Dan gave at different sites that related to our spiritual lives; very thought provoking.
Dan was sensitive to the older ( 50+) people in our group in how much walking we did. Overall the trip was an enriching experience.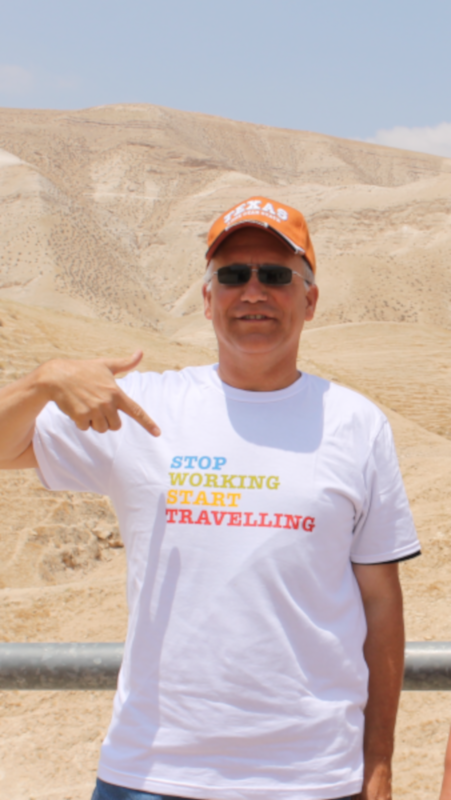 B.M. – missionary to Taiwan
To me the best point of traveling with Dan is that he cuts some of the extra expenses one normally pays when traveling to Israel.  This allows the tourist to have extra days and see more things for the same price as other tour groups.
Dan has contacts among the Israeli Arabs, and this allowed us to spend one day in Nabulus (Shechem) in the West Bank. 
One of the highlights of my trip was standing atop Mt. Gerizim and looking out over the valley where important events happened in the lives of Abraham, Jacob, and Joshua.  We drank water out of the well where Jesus met the Samaritan woman. 
Traveling through what used to be Benjamin and Ephraim was a special treat. The trip to Israel has been very helpful in my ministry.  I am a missionary and have used the pictures I took in Bible studies and sermons. 
It will enrich your spiritual life to walk where Jesus walked and to see the actual places where many of the events in the Bible took place.
What are you waiting for?